5 minutes reading time
(904 words)
The Best of Belize - Travel Pulse Description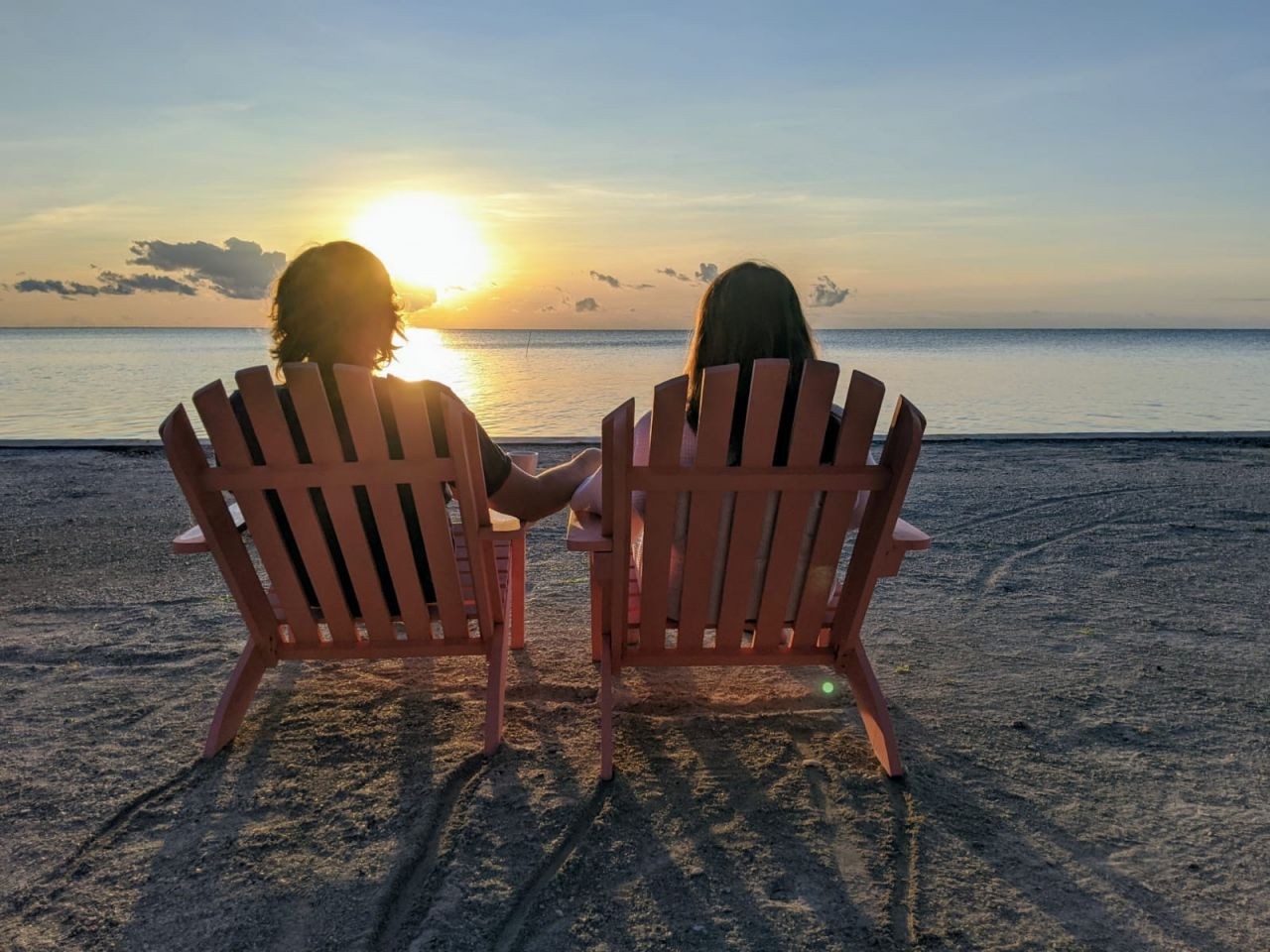 Travel Pulse is one of the main authorities on international travel. This article features so many of the wonders of our country and the reasons why our quaint destination offers so much in the way of lifelong memories from experiences you simply cannot get anywhere else.
"Deep in the forest of Belize ancient ruins of the Mayas. Though best known as a world-class snorkeling and diving location, Belize also offers spectacular natural attractions and the authenticity of a genuine Caribbean getaway. Nestled between Mexico and Guatemala on the Caribbean coast of Central America, Belize is one of the few remaining unspoiled places on earth.
Offshore, Belize offers the longest barrier reef in this hemisphere, home to the Great Blue Hole, as well as hundreds of islands, and snorkel and dive locations. On land, Belize has hundreds of ancient Maya sites -- both excavated and jungle-covered -- as well as lush tropical rainforests with many species of birds, and exotic tropical flora and fauna.
If you're looking for an adventurous vacation, Belize has it all, from soft to extreme play, from an adrenaline-charged experience zip-lining through jungle canopies, to exploring a mysterious cave or Mayan ruins, to lazily canoeing down a peaceful jungle river observing nature. Marine adventures are suited for all ages and activity levels, including scuba diving, snorkeling, wind or kite surfing, para-sailing, or cruising on a catamaran. The breathtaking colors of Belize's waters are an invitation to immerse yourself in nature for a safe and enjoyable adventure.
Belize's history from ancient Maya to recent events are presented in museums, galleries, visitor centers, and street-side stalls, offering insight into the friendly Belizeans you will meet. And while you may not find the sophisticated nightlife of other vacation destinations, Belize's varied cultures, love of music and many holidays and celebrations give ample opportunity to relax your inhibitions and be one with the people of Belize.
Belize is known for its simple yet flavorful cuisine. Most meals include rice and beans (usually red beans, not the black beans which are more common elsewhere in Latin America) and peppers -- the hotter, the better. The menus (At St. George's Caye Resort) also include fresh seafood and fresh fruits and vegetables from local markets...


The Philip S.W. Goldson International Airport in Ladyville, about 10 miles from Belize City, serves American, Continental, Delta and US Airways, and is a two-hour flight from Miami, Houston and New Orleans. The best way to get from the airport is by taxi; although an airport bus service exists, it is infrequent and unreliable. Once in Belize City, arrangements can be made for a car rental or other transportation options. Belize City Airport also offers regional service to other cities in the country, as well as Ambergris Caye and Caye Caulker.

Belize has a tropical climate with pronounced wet and dry seasons, although there are significant variations in weather patterns by region. Temperatures vary according to elevation, proximity to the coast, and the moderating effects of the northeast trade winds off the Caribbean. Average temperatures in the coastal regions range from 75º in January to 81º in July. Temperatures are slightly higher inland, except for the southern highland plateaus, such as the Mountain Pine Ridge, where it is noticeably cooler year-round. Overall, the seasons are marked more by differences in humidity and rainfall than in temperature.

Average rainfall varies considerably, ranging from 53 inches in the north and west to over 177 inches in the extreme south. The dry season is shorter in the south, normally only lasting from February to April. A shorter, less rainy period, known locally as the "little dry," usually occurs in late July or August, after the initial onset of the rainy season.

The busier time of the year for travelers to Belize is November to May, which are the winter months of the Northern Hemisphere. Still, many visitors prefer the more quiet days of the summer months from June to October for their vacation in Belize. Both times of the year have their own unique attractions and the choice of when to visit is totally up to you, your budget, and the adventure you crave."
We hope you enjoy this beautiful article from Travel Pulse and we can't wait to see you in the sun!
St. George's Caye Resort is found 7-miles from mainland Belize City. Complimentary transfers are made by boat and once you have landed at BZE International Airport, your valet will have you on the island in just about 30 minutes. Offering an array of adventure, romance, relaxation, and SCUBA excursions, this resort is acclaimed for pristine reefs, seclusion, and the ability to do as much or as little as one wishes.
Email for more information at This email address is being protected from spambots. You need JavaScript enabled to view it. or call our friendly US-based reservation line at +1-507-380-9344 or toll-free at 1-800-814-8493. See all of the beautiful information at www.belizeislandparadise.com
Stay Informed
When you subscribe to the blog, we will send you an e-mail when there are new updates on the site so you wouldn't miss them.