4 minutes reading time
(756 words)
Fishing in Belize- Your UnBelizeable Fish Story!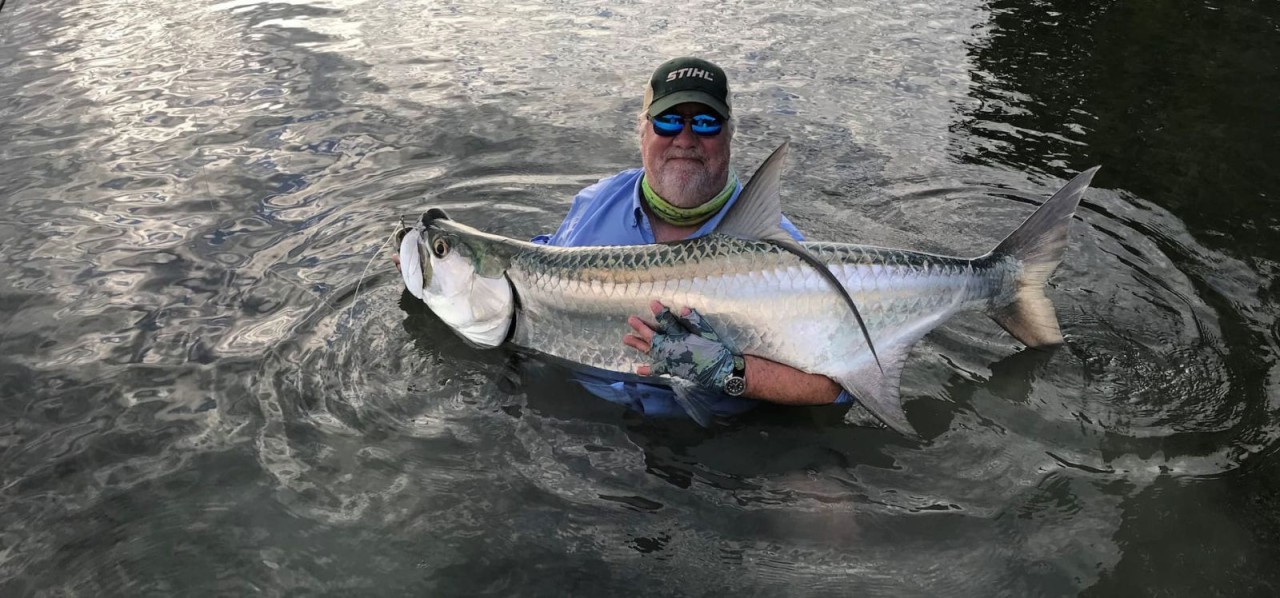 Belize has some of the best game fishing in the world. As part of the Mesoamerican Barrier Reef – the largest in the Western Hemisphere – the Belize Barrier Reef offers unmatched fishing opportunities. Some anglers tell us it is virtually impossible to go fishing in Belize and not catch something! No guarantees of course but those are pretty good odds.

An additional factor to consider when planning a successful trip, aside from the health of our local reefs and ecosystems, is to seek out local insider information about the best spots. Your guide will know the most populated areas and will work to take you to locations known to host the very fish that you seek, hopefully in huge abundance.
Read more about fishing with St. George's Caye Resort's Professional Valet Guides

Great weather, a relaxed atmosphere and plenty of action are all part of the Belize fishing experience. Some of the favorite sport fish in Belize are snook, tarpon, jack, barracuda, bonefish, snapper, permit, plus many more!

The local Belize info resource site has up to date information on seasons, population updates and also suggestions on timing for the perfect trip. They write in their fishing info article, "May, June, July, August and early September are considered to be the best fishing months here primarily because there are good numbers of the "Big Three" of Tarpon, Bonefish, and Permit available. Summer temperatures are in the low-to-mid-90s and a steady trade wind generally makes the weather very comfortable."
A fun addition to your experience is Lionfish dive hunting. This invasive species has no natural predators and therefore hunting them is necessary to manage their population. Despite their eccentric exterior, they also happen to be a delicious treat. When filleted correctly to eliminate their poison, they are described as "white, flaky, mild, tender, and delicious". When our guests catch their game fish, we are happy to prepare them. Many guests will indulge in their catch of the day with just their group, or better yet, share with the whole resort group.
At St. George's Caye Resort, we're fortunate to be located adjacent to the flats, close to the reef, and a short ride from the Belize River, so you can enjoy a variety of fishing during your Caribbean vacation. Your fishing experience is sure to be memorable as we feature some of Belize's best and most experienced guides! Depending on your particular needs and schedule, packages are customized to fit you and/or your party.
The types of fishing trips we offer are:
River Fishing
Reef Fishing
Flat Fishing
Fly or Spin Fishing
Lion Fish Spear Hunting for divers
It's never too early to make arrangements in order to ensure that all your needs are met, and we would love to host you or your group for the ultimate fishing experience. Come away to a place where your fish will really be "This big!"
We hope you can come away for pampering in paradise and a perspective that is as refreshing as our clear blue waters!

INQUIRE FOR YOUR CUSTOM VACATION
St. George's Caye Resort is found 7-miles from main-land Belize City. Transfers are made by boat and once you have landed at BZE International Airport, your valet will have you on the island's sandy shores in under 30 minutes. Offering an array of adventure, romance, relaxation, and SCUBA excursions, this resort is acclaimed for pristine reefs, seclusion, and the ability to do as much or as little as one wishes.
Email for more information at This email address is being protected from spambots. You need JavaScript enabled to view it. or call our friendly US-based reservation line at +1-507-380-9344 or toll-free at 1-800-814-8493. See all of the beautiful information at www.belizeislandparadise.com.
St. George's Caye Resort: Fishing Adventure - See 376 traveler reviews, 660 candid photos, and great deals for St. George's Caye Resort at TripAdvisor.
Stay Informed
When you subscribe to the blog, we will send you an e-mail when there are new updates on the site so you wouldn't miss them.