1 minute reading time
(181 words)
A Few of Our Favorite Honeymoon & Wedding Photos on St. George's Caye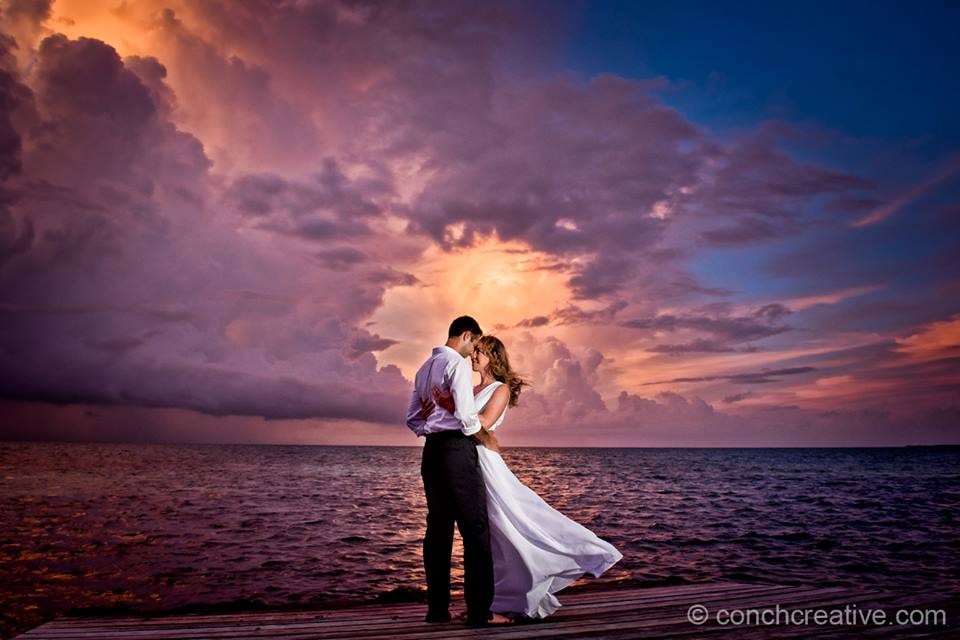 We love looking at gorgeous wedding and honeymoon photos. Don't you?
Here we've rounded up our team's favorite photos of destination weddings and honeymoons at St. George's Caye Resort in Belize, our little island paradise. If you're looking for inspiration for a dream tropical wedding or honeymoon, you've come to the right place!
The jaw-dropping photo at the top of this post was taken at a wedding earlier this year by Conch Creative, a local Belize photography company that does amazing work. The clouds created a dramatic backdrop that looks like a movie set. Wow! 
3 of Our Favorite Honeymoon Photos: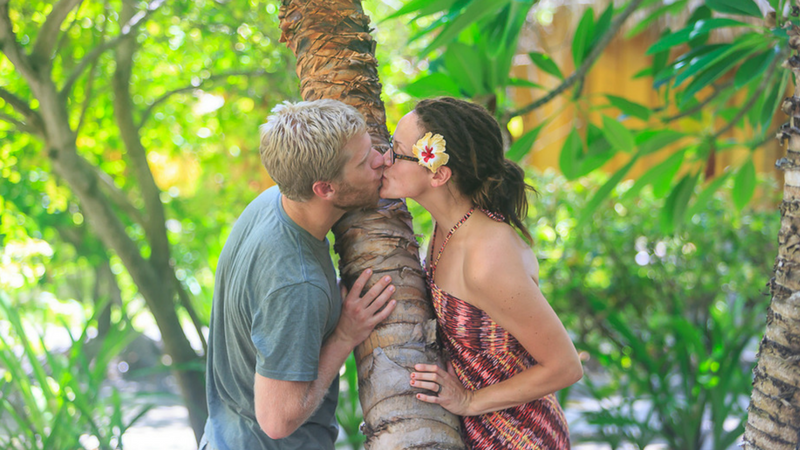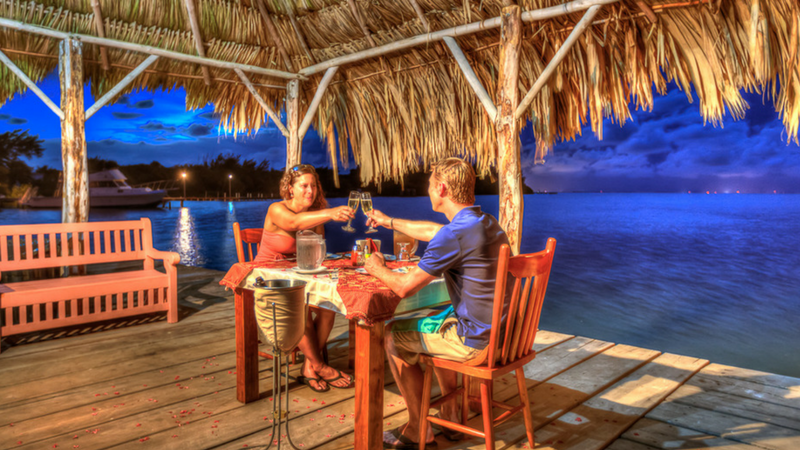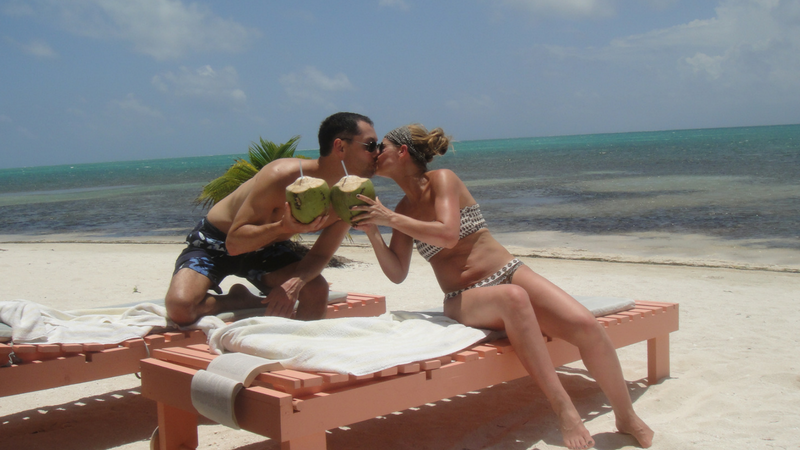 2 More Awesome Wedding Photos
This photo was taken at sunset right after the couple said, "I do." So romantic!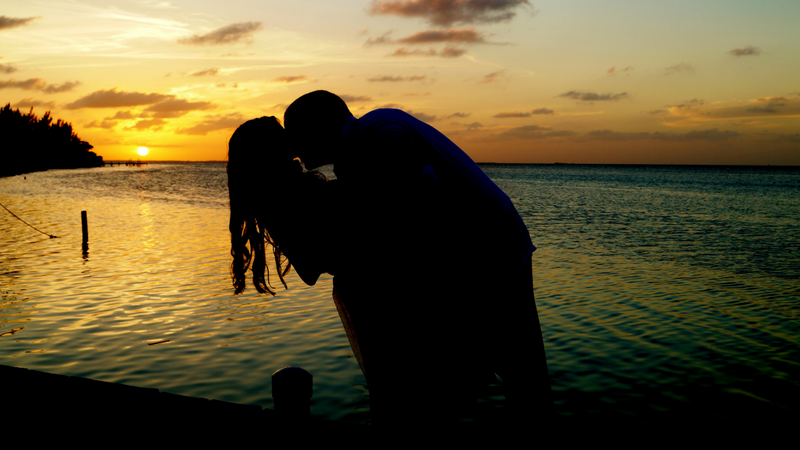 And finally, our all-time favorite, nicknamed "The Rainbow Wedding" because the rainbow appeared right after the couple exchanged vows. (We wish we could order the weather to do that, but what a fine coincidence in timing!)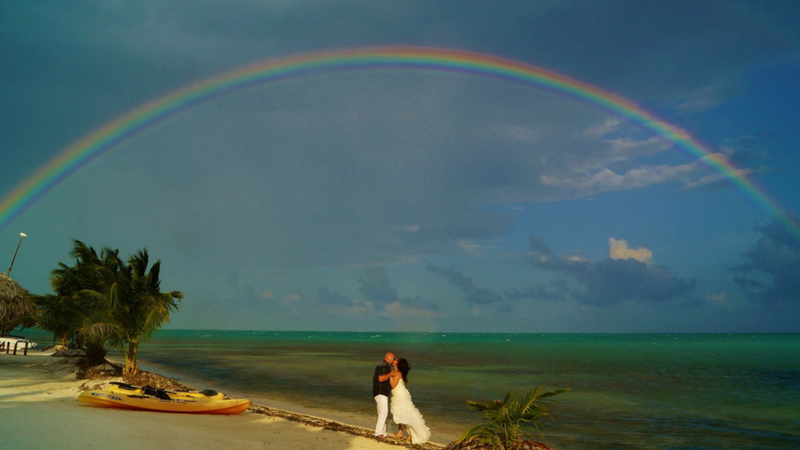 We hope you enjoyed gazing at these beautiful photos of Belize weddings and honeymoons on our island. You can find even more photos in our website gallery and on Facebook and Instagram. 
Stay Informed
When you subscribe to the blog, we will send you an e-mail when there are new updates on the site so you wouldn't miss them.