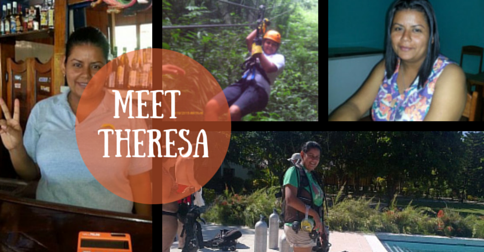 The first time you meet Theresa she'll likely be handing you your welcome drink as your arrive at the Resort. With her cheerful personality and witty humor Theresa brings the resort alive and keeps us all on our toes.
When she's not whipping up the best drinks in Belize she's coordinating social activities and training new team members. No mater your need while on the island, Theresa is your go-to gal.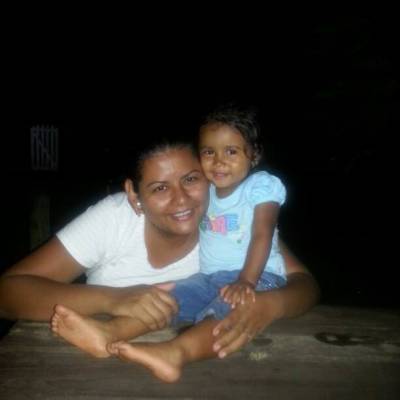 Theresa is a native Belizean from Stann Creek in Southern Belize. She is the oldest of three children. Her favorite person is her little niece, Jereli, who she spends many of her days off with. "We are very hardworking people. Honest, friendly, loving and fun people." says Theresa about her family "And I consider our food to be the best." She enjoys traveling to different parts of Belize and taking her niece to the river.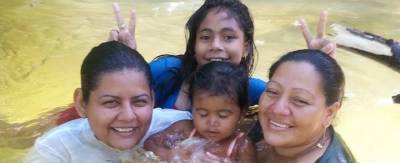 Theresa has had unique experiences in the tourism industry watching little Belize grow. Having been in tourism for over ten years and with St. George's Caye Resort for almost two years Theresa brings confidence and knowledge to those visiting Belize. Next time you're with us ask her a little bit about what Belize was like fifteen years ago. She has some great stories. She is also well versed in the History of Belize and its people. Theresa tells us she enjoys St. George's because we work together as a team. Everyone does a little bit of everything.
"My favorite part of working here is everybody on the staff has the opportunity to learn different skills like snorkeling and diving."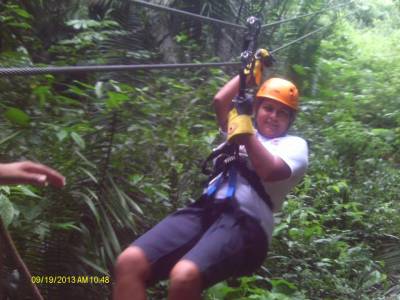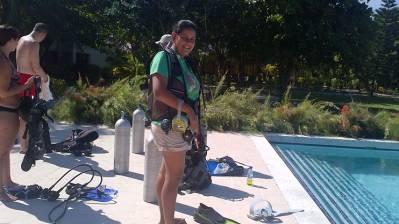 In honor of Theresa we will leave you with her favorite drink recipe - the Pain Killer!
Pain Killer
1 oz. Dark Rum
1 oz. White Rum
2 oz. Orange Juice
1 oz. Pineapple Juice
*Shake well with ice.
*Dip rim of glass in honey roasted coconut flakes.